Business of Design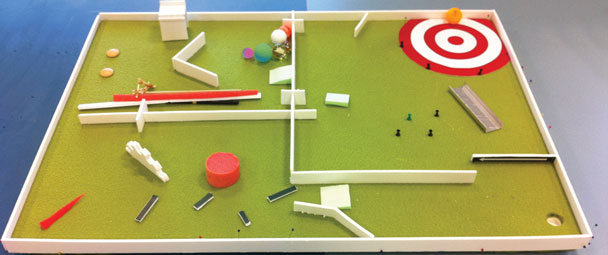 Project Details
Business of Design was about business modeling, more specifically the tangible kind. The ITPD students took this course with the Innovation & Business master students. We would in teams collaborate with each our local company who via DANIDA have activities of some kind in Africa.
My company, LM Sign, had a collaboration with an african sign company, but experienced a lot of trouble. The owner of LM Sign wanted to invest more into the african activities, but wasn't sure how or how the business would work.
To help him better understand his business model, which he said was hitten away in some drawer somewhere in his office, we interviewed him 3 time. The outcome was this model that illustrates what he's doing and all the threats that he meets along the way.
Important keywords for the project was:
Business modelling
Qualitative user studies
Ethnography
Discussion tool
Rapid prototyping
---
Management Agility for the African Market - A Tangible Business Model

This video goes over the tangible business model that were produced for the company LM Sign to give the owner a better understanding of his business and his activities in Africa. It is actually the company owner himself who demonstrates how it works and talk about it along the way.
If you find this interesting, here are three other projects that might interest you as well...